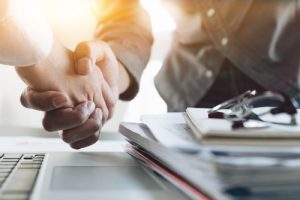 The nation's largest glass beneficiation company caught the attention of a private investment firm, which announced last week it will acquire the operation.
Strategic Materials is a Houston-headquartered glass recovery operation with 47 facilities across North America. The company is a large buyer of recovered post-consumer and post-industrial glass, including container, automotive and window glass. It cleans up streams of recovered glass, sorting them and processing them for use in end markets that include glass bottles, fiberglass insulation, flat glass and highway safety beads that are used to make road striping reflective.
The company is also increasingly selling into the glass air blast abrasives market.
In announcing the sale, Connecticut-based investment firm Littlejohn & Co. pointed to the growing appetite for recycled content among manufacturers.
"As recycled product demand and sustainable manufacturing practices have become a priority for numerous markets worldwide, we believe Strategic Materials is at the forefront to meet those product needs and services on a much larger scale," wrote Brian Michaud, a principal at Littlejohn.
Strategic CEO Denis Suggs said the investment firm has experience working to maximize potential for other industrial companies. Suggs said the new investment is a "strong endorsement" for the company.
Strategic, which has operated for more than 100 years, has a long history of acquisitions and mergers. The company was most recently acquired by investment firms Willis Stein and Vision Capital.
Littlejohn manages more than $4 billion in capital, according to the release. The firm targets industries ranging from "strong, stable sectors to markets that are temporarily out of favor," according to its investment portfolio.
The companies did not release terms of the acquisition, which is anticipated to close in November. According to Moody's Investors Service, Strategic had revenues of $250 million for the 12-month period ending June 30. Moody's evaluated the company and noted it has a stable outlook, pointing specifically to long-term municipal contracts and container deposit programs securing continued supply.
"With contracted access to supply, unmatched scale and diverse processing technologies, Strategic Materials is well-positioned to benefit from all parts of the glass manufacturing supply chain," Moody's wrote.
Its customers include large container manufacturers such as Owens-Illinois, Anchor Glass Container, E. & J. Gallo Winery and more. Strategic operates American Specialty Glass, which produces glass chips, beads and pebbles made from 100 percent recycled content. The products are used in landscaping and design work.
The glass recycling company has been vocal in the ongoing debate over glass recycling and its value. Curt Bucey, the company's executive vice president of business development and industry affairs, has countered the notion that glass is creating contamination for single-stream recycling programs. During a Resource Recycling Conference session, he said that, from a glass perspective, the material is being contaminated by other materials. He also disputed the idea that glass markets are vanishing.
Strategic also blasted the City of Houston for ending glass collection in its current recycling contract with Waste Management.
More stories about glass