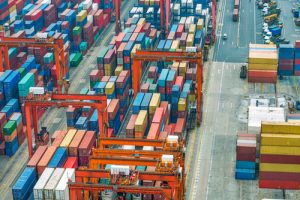 More than 134,000 jobs in the U.S. are in some way supported by exports in the recycling industry, according to a new analysis.
The Institute of Scrap Recycling Industries (ISRI) commissioned a study of the economic impacts of scrap recycling. Last month, it released the results of the study, which was conducted by John Dunham and Associates.
On May 17, it released export-specific numbers from the analysis. Unveiled during World Trade Week, the export numbers show U.S. recovered commodities exports generate $28.85 billion in total economic benefits. More than 40,600 direct jobs, 42,600 supplier jobs and 51,100 induced jobs are supported by those exports (induced refers to re-spending by employees of industry and supplier firms).
Of those directly employed in the recycled commodities exports business, more than 38,800 are recycling companies and 1,800 are brokers, according to the research. They pay an average wage of $75,934 per year.
"The global demand for scrap helps drive the U.S. economy," Robin Wiener, president of ISRI, stated in a press release. "Scrap exports alone generate tens of thousands of American jobs and billions of dollars in tax revenue. This makes it that much more important to continue policies of free and fair trade, build and strengthen relationships with overseas partners, and develop new markets. Doing so will not only provide greater opportunity for U.S. recyclers in international markets, but strengthen our economy here at home."
Just over one-quarter of scrap materials from the U.S. are exported for manufacturing into new products, the analysis found.
China is a prime destination for U.S. exports of recovered materials. The country's National Sword imports crackdown is making it hard for some U.S. exporters to get material into the country, prompting them to look for alternative markets or consider closing.
Other stories related to markets