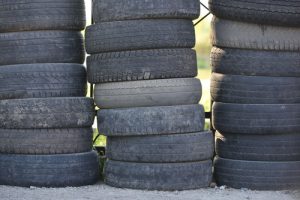 A pair of Northeast states accept applications for recycling-related grants, and funds are awarded for a host of initiatives in Midwest and West Coast jurisdictions.
Performance-based grants: The Pennsylvania Department of Environmental Protection is accepting applications for grants based on recycling achievements during the 2016 calendar year. The Recycling Performance Grants program provides funds according to the weights of recyclable collected and marketed by local programs. Submittal deadline is Sept. 30.
Business-assistance money: Massachusetts is taking applications for a program that gives recycling businesses a helping hand. The state's Department of Environmental Protection's Recycling Business Development Grants (RBDG) program provides grants of between $50,000 and $400,000 to recycling processors and manufacturers. Applications are due June 30.
Supporting tire recycling: In California, when the rubber no longer hits the road, it's incorporated back into the pavement. California Department of Resources Recycling and Recovery (CalRecycle) will provide $2.3 million in grants for 20 street-repaving projects utilizing recycled tires. The funds are generated by fees consumers pay when buying new tires.
Recycling and litter grants: The Buckeye State this year doled out $5 million to support recycling and litter prevention efforts. The Ohio EPA grants came in the form of litter management, community development, market development and scrap tire recycling grants. Funding for the program comes from tip fees on C&D debris and a fee on wholesale purchases of new tires.
Research funding: The Environmental Research and Education Foundation (EREF), a private grant-making institution focused on solid-waste research, is accepting pre-proposals for research grants. Prerequisites to grant funding, the pre-proposals must be submitted between May 18 and June 1. They can cover waste minimization, recycling and conversion technologies, strategies to promote diversion to higher and better uses and landfilling.