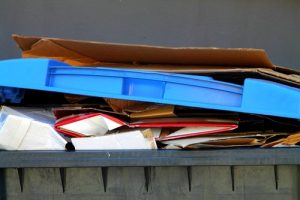 International brand owner General Mills says recycled content made up 42 percent of the weight of its U.S. packaging last year, down from the year before.
The recycling-related metrics were included in the company's 2017 Global Responsibility Report.
The 42 percent recycled content weight figure was down from previous years. According to earlier global responsibility reports, 49 percent was recycled content in 2015. That number was 45 percent in 2014 and about 50 percent during the years 2013, 2012 and 2011.
On the other hand, the food giant did report that a greater percentage of its packaging was considered recyclable. It estimated 88 percent of its U.S. packaging was considered recyclable last year, up from 84 percent in both 2014 and 2015.
General Mills counts a packaging "recyclable" when 60 percent of more of the U.S. population has access to recycling of the material. The 60 percent number is the same threshold the Federal Trade Commission Green Guides use in allowing a product to carry unqualified recyclability claims.
General Mills says it was an early adopter of the How2Recycle logo, which provides consumers more detailed information on product recyclability than a simple chasing arrows symbol. In 2016, about two-thirds of General Mills packaging that's large enough to carry the logo did so, according to the report. That was about the same as during the year before.