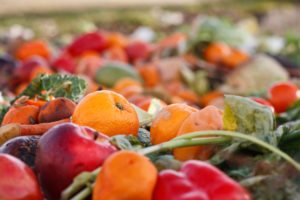 Oregon awards $1.2 million to support materials diversion efforts, and California makes $24 million available to propel organics processing facilities.
Wide-ranging grants: The state of Oregon has awarded more than $1.2 million in grants for waste reduction, reuse, diversion and materials management planning efforts. The funds were distributed to 34 local governments and nonprofit groups, according to the Oregon Department of Environmental Quality.
Waste diversion funds: The Colorado Department of Public Health and Environment is accepting applications for $1.8 million in grants to fund waste diversion projects. The funding, through the Recycling Resources Economic Opportunity Program, can go to projects focusing on recycling, composting, waste minimization, anaerobic digestion, repurposing or reuse for a variety of materials. The application deadline is March 3.
Organics infrastructure: The state of California is making $24 million available for new or expanded organics processing facilities, with the goal of reducing greenhouse gas emissions. Half of the money from the Organics Grant Program is available for composting projects, and the other half is for digestion projects. The initiatives must divert organics from landfill. Applications are due March 9.
New collection equipment: South Dakota provided $5.4 million in grants and loans for various environmental projects, including an $850,000 loan and grant package to the City of Yankton for collection equipment. The funds were approved by the Board of Water and Natural Resources.