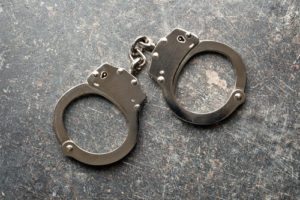 A man was sentenced to five years in prison for a bottle redemption fraud scheme that bilked California out of millions of dollars, according to state authorities.
David Scott Anderson, former owner of Arizona-based Mission Fiber Group, pleaded guilty to two counts of beverage container redemption fraud, with each case pegged at $4.24 million, and a third count of attempted fraud of $15.7 million, according to the California Department of Resources Recycling and Recovery (CalRecycle).
Over a three-year period ending in 2007, Mission Fiber and Anderson hired a trucking company to import used beverage containers from other states into California, according to CalRecycle. They used a stolen California Redemption Value (CRV) program certification number and address to mask the origin of the materials.
The containers were sold to a recycling company, Burbank Recycling, which transferred most of the CRV proceeds to various accounts under the Mission Fiber Group.
When Anderson is released from prison, he will serve three years of parole. The court also ordered restitution to CalRecycle in the amount of $9.1 million.
"This sentencing is the culmination of years of effort by CalRecycle and its law enforcement partners," Scott Smithline, director of CalRecycle, stated in a press release. "Potential wrongdoers should know we will work relentlessly on cases like this to protect CRV funds for California consumers."
The Los Angeles County District Attorney's Office filed criminal charges on behalf of the state in the case. The criminal case was built on a 2014 administrative investigation by CalRecycle.
As a result of the administrative investigation, CalRecycle permanently barred Mission Fiber, Burbank Recycling and individuals involved with those companies from participating in the state's beverage container recycling program.