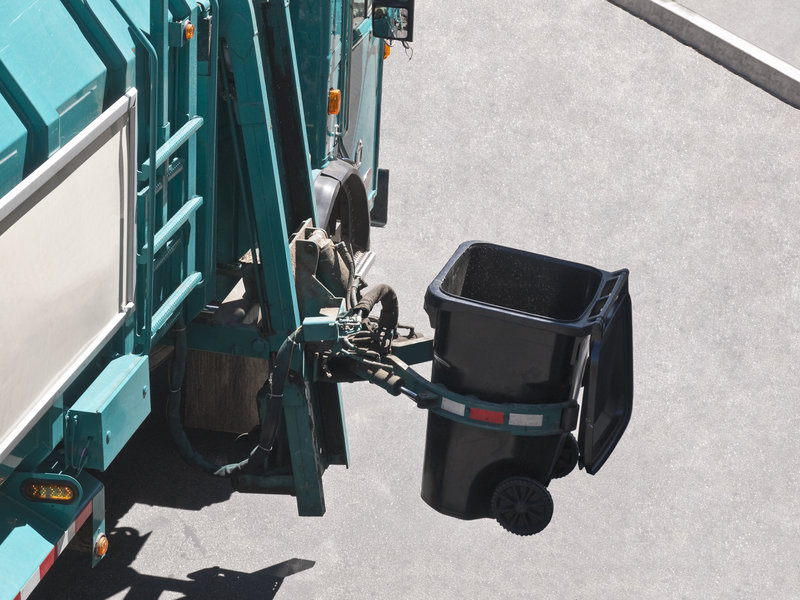 The nation's largest waste and recycling company has replaced longtime leader David Steiner, but the incoming top executive said the company remains committed to materials recovery.
The board of directors for the Houston-headquartered garbage and recycling giant elected Jim Fish Jr. as the new president and CEO effective Nov. 10. Fish, chief financial officer for the past four years, replaced CEO David Steiner.
During a call on Nov. 11 with investors and analysts, Fish said recycling remains an important business for publicly traded Waste Management.
"As we said on our last earnings call, we've worked through most of the de-risking of the business," Fish said. "But recycling is very important to us. It's important to our customers. And, therefore, we will certainly continue in the business. I think most of the contract negotiations, which is what I'm talking about when I say 'de-risking', most of that has taken place already. I believe we said about 80 percent of it was complete when we spoke to you at the end of the third quarter."
With the slump in recycled commodities prices, Waste Management has been working to renegotiate contracts with municipalities to mitigate the risks of MRF sortation costs exceeding materials sales revenues. Recycling makes up more than 9 percent of the company's revenue.
During the 2016 Resource Recycling Conference, Steiner discussed his company's position on fluctuating commodity prices and fair contracts. He also touched on how the company's use of lifecycle analysis leads it to conclude some materials aren't worth the cost of recycling from a climate change perspective.
Steiner had been Waste Management's CEO since 2004. During the Nov. 11 call, W. Robert Reum, the non-executive chairman of the board, described the CEO change as "a culmination of a very thorough succession planning process that has been underway for the past 18 months."
Reum said it is unknown whether Steiner would still have a position on the board of directors.
"I think that is still up in the air, because he has an employment agreement that has certain provisions in it," he said.
Reum also said a separation agreement with Steiner hasn't been finalized at this point and wasn't sure when it would be completed.
According to documents filed with the U.S. Securities and Exchange Commission (SEC), Steiner's total compensation totaled more than $11.5 million in 2015. Fish's was more than $3.3 million.
Fish, 54, has held several roles at Waste Management since joining the company in 2001. He was previously senior vice president for the company's Eastern Group, area vice president for Pennsylvania and West Virginia, market area general manager for Massachusetts and Rhode Island and vice president of price management and director of financial planning and analysis.
Waste Management is now looking both internally and externally for a chief financial officer. The company has been searching for the past three to four months and will likely finalize a pick in the next two months, Fish said.