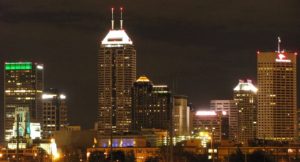 The Indiana Court of Appeals has ruled a $112 million deal to introduce mixed-waste processing in Indianapolis skirted the law.
In a decision reached Feb. 24, the court found the contract awarded to Covanta in 2014 to build and operate a mixed-waste processing center in Indianapolis was in violation of bidding laws and contract-term limits.
The project was suspended earlier this month by newly elected Mayor Joe Hogsett.
A copy of the 19-page ruling can be found here. The Indianapolis Star is also covering the development.
Plaintiffs Graphic Packaging, Rock-Tenn Converting and Cathy Weinmann had appealed a lower court's ruling that allowed the deal to go forward. They argued public bidding laws required Indianapolis to openly bid the contract. Instead, the City treated the pact as an extension of an existing contract with Covanta dating back to 1985.
"Here, the process was wholly opaque. … [Citizens] have the right to have their say, especially when a multi-million dollar, multi-decade contract affecting one and all is involved," the latest court ruling read.
The extension, which would have run until 2028, also violated contract laws for waste management services, according to the court. Because it extended a previous Covanta deal, the contract would have created a 43-year pact. However, the City limits such agreements to 40 years.
Recycling advocates had opposed the mixed-waste approach, saying Indianapolis would have been bound to a collection program in which recyclables and trash would be collected together in one bin. Many in the industry said recyclables separated after the fact would not be clean enough for use in new products.
"We're delighted with the court's decision," said Carey Hamilton, executive director of the Indiana Recycling Coalition. "We supported the plaintiffs in filing this suit because we believe a competitive and transparent process will provide the best recycling program while also best serving taxpayers."