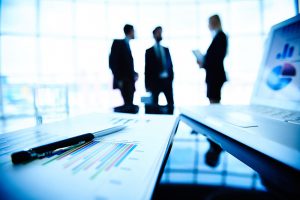 Backers of a plastics-to-fuel project in Indiana announced they are preparing to break ground on a $260 million commercial-scale facility.
Brightmark Energy and RES Polyflow, which is now a subsidiary of Brightmark, announced the development April 11. The financing agreement brings the plastics-to-fuel industry one step closer to proving itself at a commercial level. Groundbreaking on the facility, the first of its kind in the U.S., is scheduled for next month.
RES Polyflow has been working to develop a full-scale facility since at least 2015, although the investment figure has grown significantly since then. When first announced, the facility anticipated a $90 million price tag.
The processing details of the facility remain similar to its initial plan: The plant will process 100,000 tons of mixed plastic into more than 18 million gallons per year of ultra-low-sulfur diesel and naphtha blend stocks, which are used in the production of new plastic. The facility will also produce six million gallons per year of commercial-grade wax, also used in plastic production.
"We are excited about the market's confidence in the validity of this technology to economically convert single-use plastics for new uses," Brightmark CEO Bob Powell said in the announcement.
Referred to as a conversion process, plastics-to-fuel falls under the umbrella of chemical recycling, which involves changing the chemistry of scrap plastics to make new products, rather than shredding and melting plastic for later molding. The sector has been working to prove itself over the past several years. Plastics Recycling Update previously interviewed RES Polyflow about the industry's development and spoke with Brightmark Energy about the company's interest in the chemical recycling sector.
Photo credit: Pressmaster/Shutterstock
More stories about technology