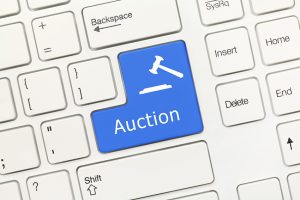 A Quebec reclaimer has closed and its processing equipment will be sold at auction to pay creditors.
Absolu Technologies de Recyclage Inc. (ABSO) of Sorel-Tracy, Quebec went into receivership and had a trustee appointed to oversee liquidation of its assets, court records show. The auction house Corporate Assets has scheduled a simultaneous in-person and online auction on Wednesday, April 24.
Up for sale is equipment for processing post-consumer and post-industrial plastics, including sorting lines with Pellenc optical sorters, float-sink lines with Herbold equipment, a Marathon horizontal baler and more. Also up for auction is over 900,000 pounds of various polymers of scrap plastics.
The trustee estimates the processing equipment has a market value of 1.84 million Canadian dollars (about $1.38 million USD). Total assets are estimated at about CA$2 million, and creditors claim they're owed about CA$2.2 million. Among the secured creditors is financing corporation Investissement Québec, which last August announced a CA$214,000 loan to help ABSO purchase additional sorting equipment.
It's unclear when the facility closed its doors.
Founded in 2004, ABSO started as a distributor of plastic processing equipment before launching its own recycling operations. The company's stated aim was to provide a new North American outlet for plastics that can no longer be exported to China.
Photo credit: Artem Samokhvalov/Shutterstock
More stories about courts/lawsuits