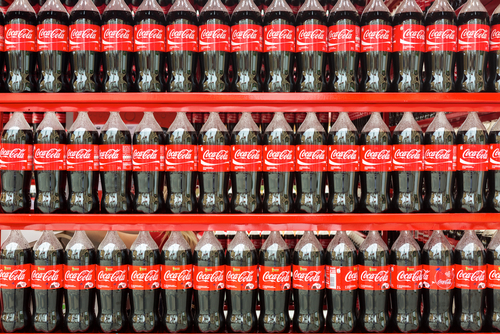 One of the world's largest beverage companies will lend money to a Dutch startup that is commercializing a PET depolymerization technology.
Coca-Cola Co. on Dec. 13 announced a loan agreement with Eindhoven, Netherlands company Ioniqa Technologies.
Ioniqa uses a proprietary technology to break down otherwise difficult-to-recycle PET scrap into its component monomers, which can then be polymerized into new clear PET for food and drink packaging. The chemical recycling approach, which involves using a magnetic catalyst, can recover plastic from contaminated and colored streams of material.
"Partnering with the Coca-Cola Company is a further validation of our journey to launch this unique process for transforming hard-to-recycle PET waste into high-quality, food-grade material," Tonnis Hooghoudt, CEO of Ioniqa, stated in a press release.
The Coca-Cola deal is the latest for the startup. Earlier this year, Ioniqa announced a partnership with global virgin PET producer Indorama Ventures and international brand owner Unilever. Indorama will polymerize the monomers generated by Ioniqa's process to create new PET.
A spin-off from the Eindhoven University of Technology, Ioniqa is moving from pilot stage toward industrial-scale production. It is building a plant, slated to come on-line in 2019, capable of processing 10,000 metric tons per year.
According to the recent press release, the loan "is designed to accelerate the development and deployment of high-grade recycled content PET for use in bottles used by the Coca-Cola Company." A Coca-Cola spokesperson said the loan amount and terms are confidential.
The Ioniqa deal is the second time in a month Coca-Cola has highlighted its support for depolymerization technologies. It signed a five-year procurement framework agreement with Quebec company Loop Industries, which uses a different depolymerization process on difficult-to-recycle PET streams. Along with that, Coca-Cola European Partners, which bottles Coca-Cola products for sale in several Western European countries, signed an offtake agreement with Loop.
Coca-Cola touched on both agreements in a story posted to its website, noting its goal is to use 50 percent recycled content in its packaging by 2030.
Photo credit: Deymos HR/Shutterstock
More stories about brand owners