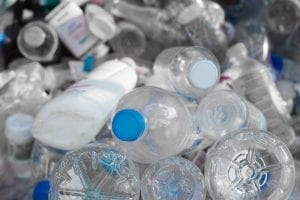 The Association of Plastic Recyclers (APR) says its Demand Champions effort has helped pull more plastic through the recycling system in its first year.
The group on Oct. 10 announced the year-end results of its Recycling Demand Champions Campaign, which launched in 2017 as an effort to develop new end markets for recycled plastics.
As part of the effort, 10 major brand owners increased their post-consumer resin usage by 6.8 million pounds, according to APR. That resin included LDPE, PET, PP and HDPE, and the material went into products such as garbage cans and trash bags, gaylords and gaylord liners, packaging, pallets, park benches, picnic tables and more.
The first-year companies were Berry Global, Champion Polymer Recycling, Clean Tech, Coca-Cola North America, Envision Plastics, Keurig Dr. Pepper, Merlin Plastics, Plastipak, Procter & Gamble and Target.
Of those, Berry Global, Keurig Dr. Pepper, Procter & Gamble and Target have committed to continue into the second year of the demand program, according to APR. They will be joined by eight new players: Avangard Innovative, Denton Plastics, Eco-Products, Nestlé, PAC Worldwide, QRS Recycling, Unilever and UPM Raflatac.
In the announcement, APR CEO Steve Alexander said he expects the demand-increasing effort will "continue for many years to come."
Photo credit: Teerasak Ladnongkhun/Shutterstock
More stories about industry groups