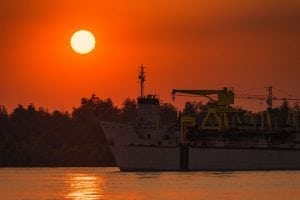 Readers last month were drawn to stories about Southeast Asia's import restrictions, PP and flexible packaging recovery efforts, and a recap of a major industry meeting.
The list below shows our top stories published in June in terms of unique page views.
1 | Thailand bans scrap plastic imports
The government of Thailand has banned all scrap plastic from entering its ports, amid a major increase in shipments to the country and others in Southeast Asia.
2 | Import restrictions ripple across Southeast Asia
Months after China ramped up restrictions on scrap plastic imports, countries such as Indonesia, Malaysia and Vietnam are initiating similar, if less extensive, policies as officials try to get a handle on massive increases in shipments and improper use of permits.
3 | PureCycle PP recycling project gets $3 million boost
The Closed Loop Fund will provide millions of dollars to help scale up a PP recycling technology in Ohio.
4 | Flexible packaging project names sorting partner
MRFF has found a MRF. The Materials Recovery for the Future project will partner with a Pennsylvania sorting facility to generate bales of flexible plastic packaging.
5 | APR digs into harmonization, 'negative media' and more
Several hundred members of the Association of Plastic Recyclers, along with many invitees, met last week in Houston to dive deep into the options and barriers to increased plastics recycling.
Photo credit: Bubbers BB/Shutterstock