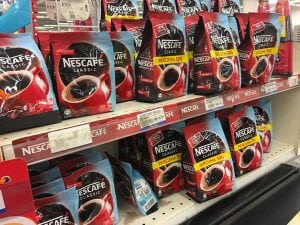 Shareholders are calling on major consumer product companies to reduce their plastic packaging, ensure recyclability, and help fund collection and recycling.
Investors managing a combined $1 trillion in assets have been organized by California-based advocacy group As You Sow into what's called the Plastic Solutions Investor Alliance. According to As You Sow, they'll begin by engaging Nestlé, PepsiCo, Procter & Gamble and Unilever, all publicly traded companies.
Citing negative environmental impacts, the investment groups signed a June 13 declaration calling on companies that use plastic packaging to do the following:
Transition plastic packaging to be recyclable, reusable, or compostable to the fullest extent possible.
Disclose annual plastic packaging use.
Set plastic use reduction goals.
Develop alternatives to plastic for packaging purposes, especially for single use packaging.
Acknowledge responsibility and play a significant role in funding and facilitating collection and recycling or composting of packaging in markets where they operate (i.e. producer responsibility).
Support public policy measures on reducing plastic waste and broadening producer responsibility. Accelerate research on the potential for technology and innovation to provide solutions.
Among the major investors were ACTIAM, Aviva Investors, Candriam Investors Group, Dignity Health, Domini Impact Investments, Hermes Investment Management, Impax Asset Management, Mercy Investment Services, NEI Investments, Robeco and Walden Asset Management.
Bloomberg reported on the effort, publishing responses from a couple of the consumer goods companies.
Photo credit: EDLEEN IBRAHIM/Shutterstock
More stories about brand owners