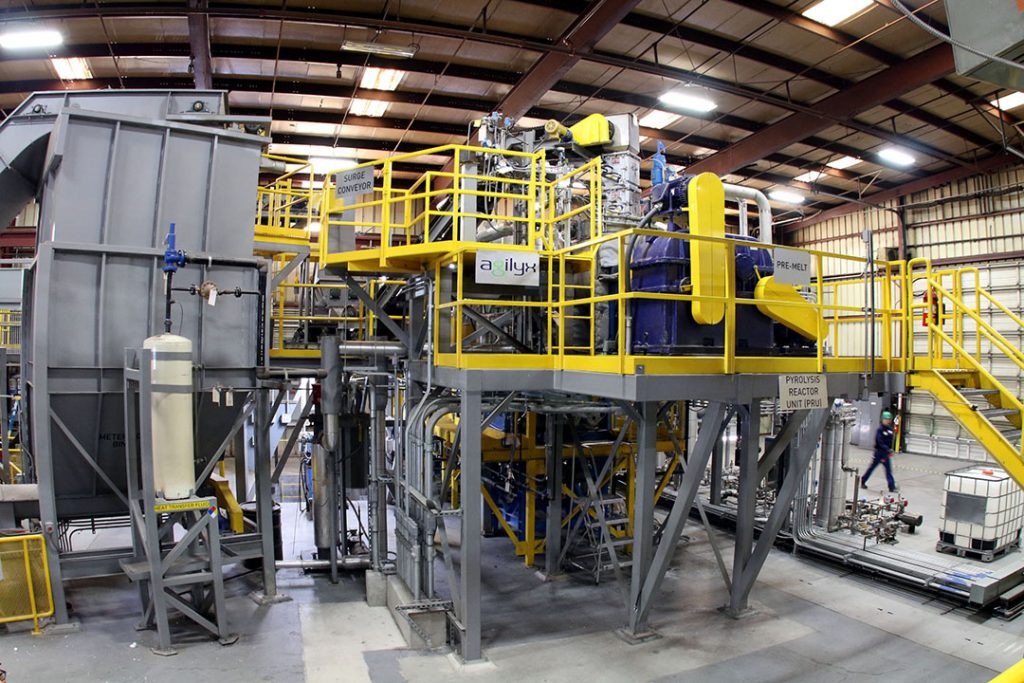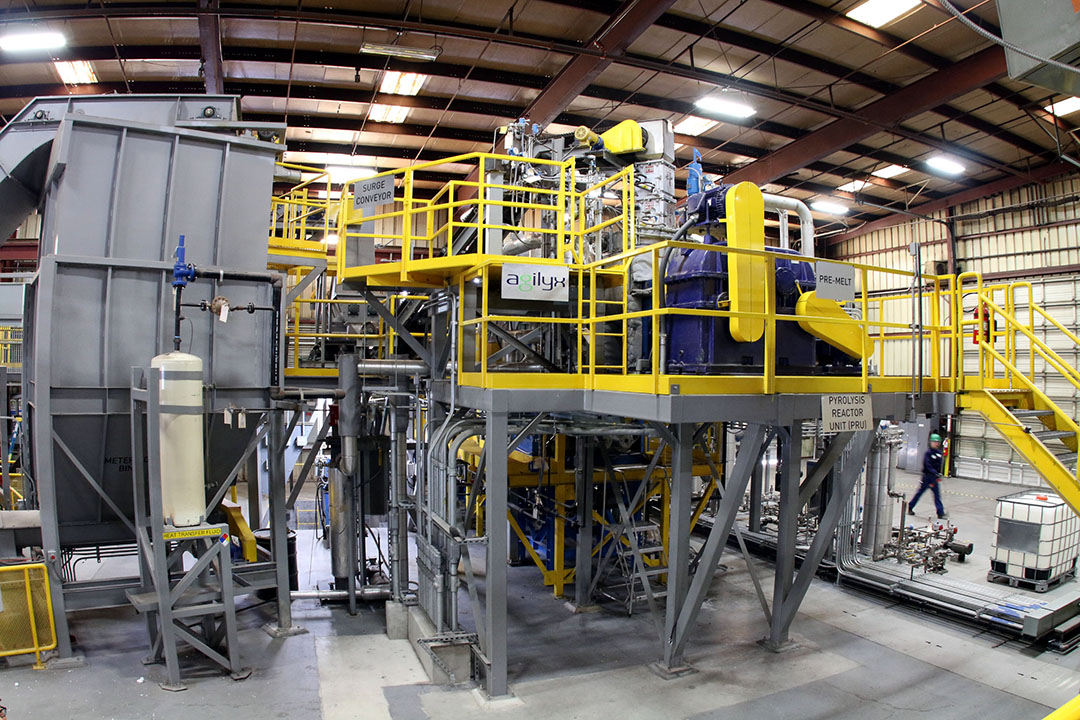 A ribbon-cutting ceremony last week at the Agilyx plant in Oregon drew a mix of business and government representatives, including one major PS producer who said the technology could help stem consumer backlash against foam plastics.
Officials celebrated the opening of Tigard, Ore.-based Agilyx's polystyrene recycling facility, which can convert 10 tons per day of rigid and foam PS into a styrene monomer for sale into chemical markets.
Plastics Recycling Update previously provided an in-depth look at the technology behind the process, which leverages equipment Agilyx had formerly used in a pyrolysis system.
The plant is now fully operational and is processing material.
A 'foam lifesaver' for one resin maker
Dozens of stakeholder representatives attended the April 19 event, which included speeches and tours of the Portland-area facility.
Among the speakers was Jon Timbers, senior manager of innovation and sustainability at Americas Styrenics (AmSty). His company, a major producer of PS and styrene monomers, is a joint venture of Trinseo and Chevron Phillips Chemical Co.
He said his company was excited to see a development of a process that could help lift the recycling image of PS.
"Consumers have started to walk away from our products because they don't have options for our products after use," Timbers told the audience. "And this is the one thing that American Styrenics is focused on: How do we bring solutions to market for our products after use? And working with Agilyx has made that idea a reality."
"For a polystyrene producer, it's a little bit like being in the ocean drowning and somebody throws you a, well, a foam lifesaver," he added.
Timbers indicated AmSty is interested in purchasing Agilyx's products. "I told one the Agilyx guys earlier I brought my checkbook," he said. "I'm ready to buy some styrene made from polystyrene."
Meanwhile, Agilyx CEO Joe Vaillancourt credited company employees for developing the technology. They tested thousands of product mixtures and substrates to arrive at the product created today. "They're doing something that even the biggest petroleum companies haven't been able to figure out, so it's truly impressive," he said.
Agilyx is in discussions with over 500 potential feedstock suppliers and styrene purchasers, Vaillancourt said.
Also speaking at the event were Brian Moe and Matt Durbin, both of Agilyx; Mike Levy of the American Chemistry Council's Plastics Foodservice Packaging Group; and elected leaders from the city of Tigard and Washington County.
Last fall, a different PS producer, INEOS Styrolution America, U.S. subsidiary of German-headquartered INEOS Styrolution, entered a development agreement with Agilyx. INEOS also signed a deal with a different company recovering styrene monomers from PS: Pyrowave. That Ontario, Canada-based company uses microwaves in a depolymerization process.
Below is a slideshow of photos from the event. Hover over the image to see arrows that will allow you to advance through the photo set.
More stories about technology