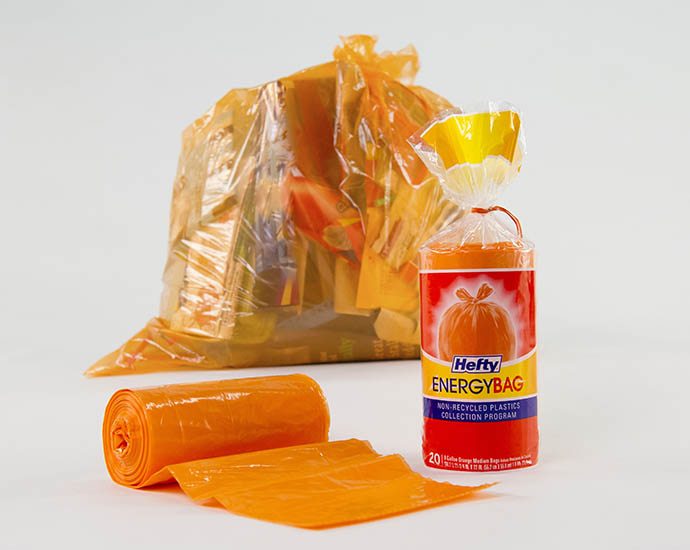 An initiative that has been the source of industry debate over recovery of hard-to-recycle plastic packaging is awarding $100,000 in grants to expand to more communities.
The Dow Chemical Co. and nationwide nonprofit group Keep America Beautiful (KAB) will award grants to organizations to establish Hefty EnergyBag programs locally. Last year, the program gave two $50,000 grants to establish programs in Cobb County, Ga., and Boise, Idaho. The program has also been launched in Omaha, Neb.
Through the initiative, consumers purchase EnergyBags, into which they put multi-layer flexible packages, foam foodservice items and more. Bags are collected and separated on pre-sort lines at materials recovery facilities (MRFs) before they're shipped to various facilities for energy recovery. EnergyBag initiatives have sent material to pyrolysis companies to make oil and diesel and to a cement producer to burn for energy.
According to a Dow press release, as of February, the program has collected more than 44,500 bags and diverted more than 24 tons of plastic from landfills. That comes out to about 1 pound of plastic per bag.
Activist group Global Alliance for Incinerator Alternatives (GAIA) and Dow have argued over the program's value.
GAIA, which calls it greenwashing and an excuse to produce more non-recyclable plastics, gathered pledges from individuals and organizations across the country to oppose the program. GAIA supports bans on some plastic items.
Dow has defended the effort as a complement to mechanical recycling – one that helps remove loose non-recyclable plastics from recycling carts and MRF lines – and a strategy for diverting plastics that can't currently be recycled.
Hefty EnergyBag grants applications are open to municipalities, nonprofit groups, MRFs and other organizations. The deadline to apply is June 15.
More stories about challenging materials