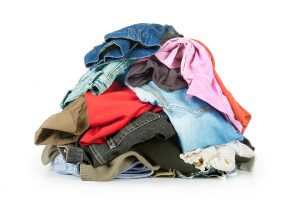 A company using enzymes to break down PET into its components has successfully applied its technology to textiles.
Carbios, located in central France, has used its enzymatic depolymerization process to break down polyester fiber into two PET monomers, TPA (terephthalic acid) and MEG (mono ethylene glycol). They can then be used to make new plastic.
"Turning unwanted polyester textiles into high quality raw materials for new products using Carbios enzymatic technology is an opportunity for completely changing textile manufacturing and trade in Europe and beyond," Alain Marty, chief scientific officer at Carbios, stated in a press release. "From a sustainable perspective, our approach will significantly improve the overall life cycle impact of textile products."
The company has already demonstrated its technology can be used on PET bottles.
A recent study by nonprofit group GreenBlue pointed to chemical recycling technologies as the key to recycling textiles. The report noted the processes have advanced to overcome hurdles preventing earlier generations from successfully commercializing. Carbios was among the companies studied by GreenBlue.
Photo credit: vipman/Shutterstock
To receive the latest news and analysis about plastics recycling technologies, sign up now for our free monthly Plastics Recycling Update: Technology Edition e-newsletter.
More stories about technology