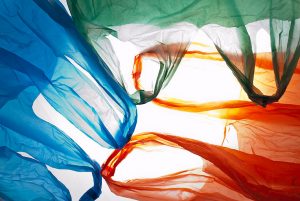 Composite decking manufacturer Trex saw significant boosts in sales last year, in part due to China's impacts on recovered PE markets.
Trex, a Winchester, Va.-based maker of composite lumber products, brought in $565 million in sales last year, up 18 percent year over year. The publicly traded company recorded a net income of $95 million, up 40 percent over 2016. Both sales and income numbers were the largest in company history.
They continued a winning streak for Trex, which also set company records in 2016 with its financial performance.
The manufacturer mixes recovered PE film and recovered wood fiber to make its composite wood products. A 500-square-foot deck contains the equivalent of 140,000 plastic bags, for example. Trex says it's one of the largest plastic bag reclaimers in the U.S.
The company improved its gross profit margin from 39 percent in 2016 to 43 percent in 2017. The margin increase was a result of cost-reduction efforts, lower-cost PE feedstock and increased capacity utilization at company decking and railing plants.
During a March 2 conference call with investors, Bryan Fairbanks, company chief financial officer, said Trex is "perfectly positioned to continue to benefit from China's ban on waste materials."
"(The) recycling market is pressuring scrap prices, continuing to provide Trex a significant raw material advantage," he said, according to a transcript from Seeking Alpha. "We also continue to invest in R&D programs to develop processes that will allow us to use a greater variety of scrap material, including lower cost and harder-to-recycle sources."
Photo credit: Jozef Sowa/Shutterstock
More stories about markets