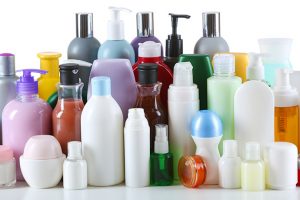 Two industry groups have released reports examining plastic packaging recycling in Europe and where it's headed.
Europe saw across-the-board increases in PET collection and recycling last year, according to Petcore Europe. The continent reached 59.8 percent PET container diversion in 2016, up from 57 percent two years earlier.
Collection volume grew by 7 percent since 2014 to hit nearly 1.88 million metric tons, of which 1.77 million was processed.
The study also examined the end markets for recovered plastic. It found that sheet held 38 percent of the end-market share, blow molding had 26 percent and fibres were 24 percent. The remainder goes into strapping and other applications, according to the report.
Meanwhile, Plastics Recyclers Europe (PRE) has examined how the region can substantially increase overall packaging diversion by 2025.
The European Union's Circular Economy Package legislation is expected to set a 55 percent recycling target for plastics by 2025, according to the report. Packaging makes up 40 percent of plastics usage each year, meaning packaging will play a large role in any recycling strategy.
PRE identifies challenges, such as increasingly complex packaging and a lack of landfill bans, as well as opportunities, including increasing design for recyclability and the quantity and quality of collection options.
In the end, the study concludes that one single initiative will not bring about the desired diversion increases. Instead, "collective efforts are necessary in a number of areas," PRE writes.
"Design for recycling and more effective collection, sorting and recycling need to be coupled with acquisition agreements to guarantee a timely supply of the required materials," the report notes. "In parallel the development of a label showing the content of recyclates will build trust and eventually increase the consumer demand of products with a high share of recycled plastics."
More stories about Europe