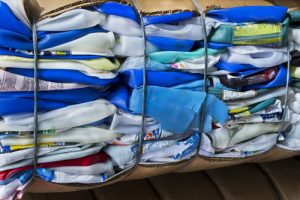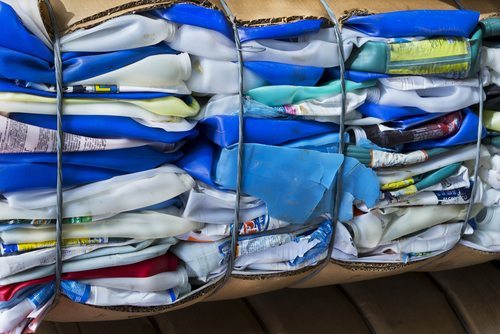 P&G, Coca-Cola and a handful of other major companies have committed to using products containing post-consumer resin in a range of storage and shipping applications, as part of a new program from the Association of Plastic Recyclers.
Announced Oct. 18, the APR Recycling Demand Champion Campaign asks companies to commit to using recycled-content plastic pallets, crates, tote boxes, cans and pails, among other items that are used internally by the companies.
The focus is on increasing use of recycled PE and PP in what are called "work in progress" products.
"This program will drive demand for broad specification PCR produced from mixed residential plastics," Liz Bedard, director of the rigid plastic recycling program at the Association of Plastic Recyclers (APR), stated in a press release.
The initial Recycling Demand Champions are the following companies: Berry Global, Campbell's Soup, Coca-Cola North America, Envision Plastics, Keurig Green Mountain, KW Plastics, Merlin Plastics, Plastipak/Clean Tech, Procter & Gamble and Target.
Participating companies will regularly report on their progress toward boosting PCR content in the products they use, allowing APR to aggregate and report collective progress.
"The initial participants represent a starting point," Steve Alexander, APR's president, stated in the release. "We began approaching companies in the past several weeks, and have been greatly encouraged by the response."
Alexander added that the group anticipates announcing a broader group of participants from companies of all sizes and industry focus at Plastics Recycling 2018 in February.
APR announced the Recycling Demand Champion Campaign in conjunction with its fall meeting in Pittsburgh.
More stories about industry groups