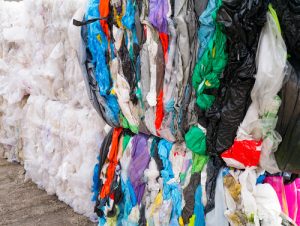 A $3 million loan from the Closed Loop Fund will help an end user of recycled plastics scale up its production capacity by 50 percent.
GreenMantra Technologies, an Ontario firm that recycles plastics into high-value waxes, will use the Closed Loop Fund (CLF) investment to boost its production capabilities from 5,000 to 7,500 metric tons per year.
GreenMantra uses a partial depolymerization process to convert post-consumer and post-industrial plastics into synthetic waxes, which can be sold into a variety of markets. Last fall, the company began marketing its Ceranovus brand waxes as an extrusion aid in plastics recycling. The company says the waxes can boost extruder throughput or reduce energy usage and improve recycled pellet quality.
"This investment will enable us to continue our rapid growth and provides additional credibility for our efforts," Kousay Said, president and CEO of GreenMantra, stated in a press release.
CLF, a $100 million social impact fund supported by major retail and consumer goods companies, said the technology allows for the recycling of post-consumer mixed plastics that often end up in landfills now. CLF joined two other investment entities that have supported GreenMantra: ArcTern Ventures and Cycle Capital Management.
"GreenMantra's platform technology is an important innovation that builds a new regional market for post-consumer recycled mixed plastics," Margot Kane, chief financial officer and chief investment officer of Closed Loop Partners, stated in a press release. "GreenMantra's patented process enables the up-cycling of plastic waste into higher value products and is directly aligned with our goal of funding replicable technologies that will help unlock additional investment in recycling."
GreenMantra expects the new production capacity to come on-line during the third quarter of 2018.
More stories about technology