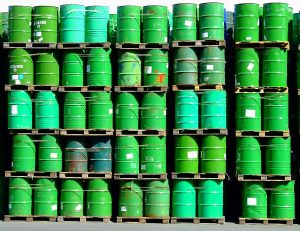 Converting used plastics into ultra-low-sulphur diesel fuel yields notable environmental benefits over traditional oil drilling and refining processes, according to a U.S. lab.
Argonne National Laboratory recently conducted a study of the energy, water consumption and greenhouse gas benefits of pyrolysis technologies, used to convert post-consumer plastics into fuels.
Comparing ultra-low-sulphur diesel derived from post-use plastics with the same fuel from conventional sources, the researchers found the pyrolysis technique reduced greenhouse gas (GHG) emissions by up to 14 percent, water usage by 58 percent and fossil fuel-derived energy usage by 96 percent.
The American Chemistry Council (ACC) issued a press release highlighting the findings of the report, which was published in the April 14 edition of the journal Fuel.
"Argonne's analysis clearly determines that plastics-to-fuel (PTF) technology is a viable and beneficial materials management option," Craig Cookson, director of recycling and energy recovery for ACC, stated in the release. "Not only does PTF reduce waste going to landfills, but these technologies can help reduce GHG emissions while conserving both water and energy."
The greenhouse gas emissions benefits depend on which treatment method is used on the co-products of the pyrolysis process, including char and fuel gas, the study noted. In particular, the handling of fuel gas, which can be combusted internally to generate energy, is a key factor in determining the GHG benefits of pyrolysis.
Still, ultra-low-sulphur diesel from plastics "could therefore be considered at a minimum carbon neutral with the potential to offer a modest GHG reduction," according to the report.
Based in the Chicago-area city of Lemont, Ill., Argonne National Laboratory is part of the U.S. Department of Energy.
Other stories related to technology