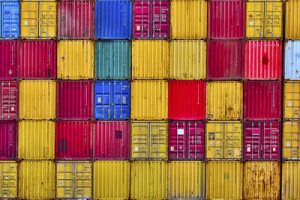 China's new crackdown on illegal scrap plastics imports commanded our readers' clicks in February, followed by stories exploring PET recycling, ocean plastics and PCR demand.
The list below shows our top stories last month in terms of unique page views.
1 | China announces 'Sword' crackdown on illegal scrap plastic imports
A campaign aimed at curbing criminal activity could cause headaches for those legally sending recyclable materials across the Pacific Ocean.
2 | Texas plant doubles CarbonLite's PET bottle-to-bottle capacity
CarbonLite, a reclaimer producing food-grade recycled PET, will double its processing capacity this year with the construction of a $62 million facility in Dallas.
3 | Expert outlines rPET market evolution
Thermoforms are a growing factor in the PET recycling game, and the National Association for PET Container Resources wants to continue that trend.
4 | Meet the Speakers: TerraCycle exec talks ocean plastics
In the run-up to next week's Plastics Recycling 2017, we sat down with some of the industry experts who will be taking the conference stage. This week, we offer a Q&A with Brett Stevens of TerraCycle, who discusses his company's partnership with a consumer-products giant to turn marine debris into new packaging.
5 | Study digs into demand for recovered resin
Researchers have launched a project to measure the depth of demand for post-consumer recycled plastics in the U.S. and Canada.