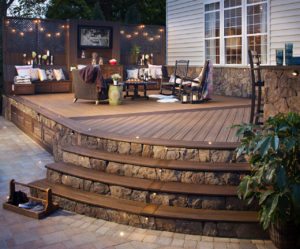 Two publicly traded firms making lumber and decking materials from recycled plastic and wood had differing financial results in the quarter ending Sept. 30, 2016.
Trex, the world's largest producer of these products, recorded quarterly sales of $106.2 million, up 13 percent over the comparable 2015 period. The Virginia-based firm said the improvement was primarily due to volume growth in its core brands. The company's net income for the period was $6.9 million, an increase of 84 percent.
Trex previously reported a year-over-year net income increase during the second quarter, as well.
AERT, the Arkansas-based producer of similar products, had quarterly sales of $20.5 million, down 6 percent year-over-year. Net income fell 8 percent to $1.1 million. AERT said the lower sales were mostly due to decreased orders in the international market.