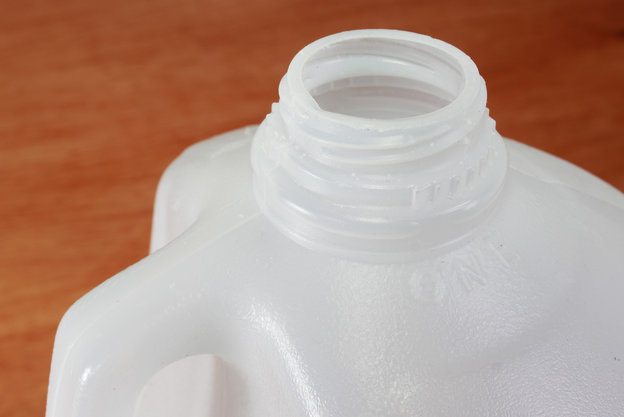 The U.S. recycling rate for HDPE bottles dropped slightly in 2015, while the rate for PP bottles increased noticeably. Counting all resins that are used to make bottles, the overall national plastic bottle recycling rate was 31.1 percent last year, down slightly from 31.7 percent in 2014.
The recycling rate for HDPE bottles in 2015 was 34.4 percent, down from 34.8 percent the year before, according to data released by the Association of Plastic Recyclers (APR) and the American Chemistry Council (ACC). For PP bottles, which still make up a small percentage of all new bottles, the rate was 17.9 percent, up from 15.0 percent the year before.
The report is released annually by APR and the ACC. It also includes data from a PET-specific report released three weeks ago by APR and the National Association for PET Container Resources (NAPCOR). That report showed the recycling rate for PET containers dropped slightly to 30.1 percent.
In a press release, the groups pointed to several factors resulting in a recycling-rate plateau: a drop in material collected that's available for recycling, reduced exports, and increased contamination. Also, they noted that while the use of plastic in packaging continues to grow, those increases are being offset by lightweighting and the increased use of concentrated products sold in smaller, lighter bottles.
Shift to domestic HDPE recycling
The report, prepared in consultation with Moore Recycling Associates, indicated 3.32 billion pounds of HDPE resin for bottles (both natural and pigmented) were sold in 2015. A total of 1.14 billion pounds were recycled.
The HDPE numbers include all types of bottles, not just beverage containers. It included milk jugs, detergent bottles and household cleaner bottles.
They also noted a continuing shift in where HDPE is being processed. For the fifth year in a row, domestic processing of HDPE increased (the vast majority of recovered HDPE is already processed here). U.S. exports of recovered HDPE fell 16 percent but imports rose 25 percent year-over-year.
In all, domestic reclaimers recycled more than 1 billion pounds of post-consumer HDPE in 2015. That was an increase of 4.4 percent over the year before.
PP bottle recycling numbers grow
While it makes up a small percentage of the bottle stream (only 1.8 percent), and while its recycling rate lags far behind those of PET and HDPE, more PP bottles were recycled in 2015 than the year before.
A total of 177 million pounds of PP resin were sold last year to make new bottles, and 31.8 million pounds were recycled.
The report noted a significant amount of non-bottle PP is recycled in the U.S. and wasn't included in the latest report. Data on the recycling of those non-bottle PP items, including caps, closures and other containers, will be released in a separate report in coming months.