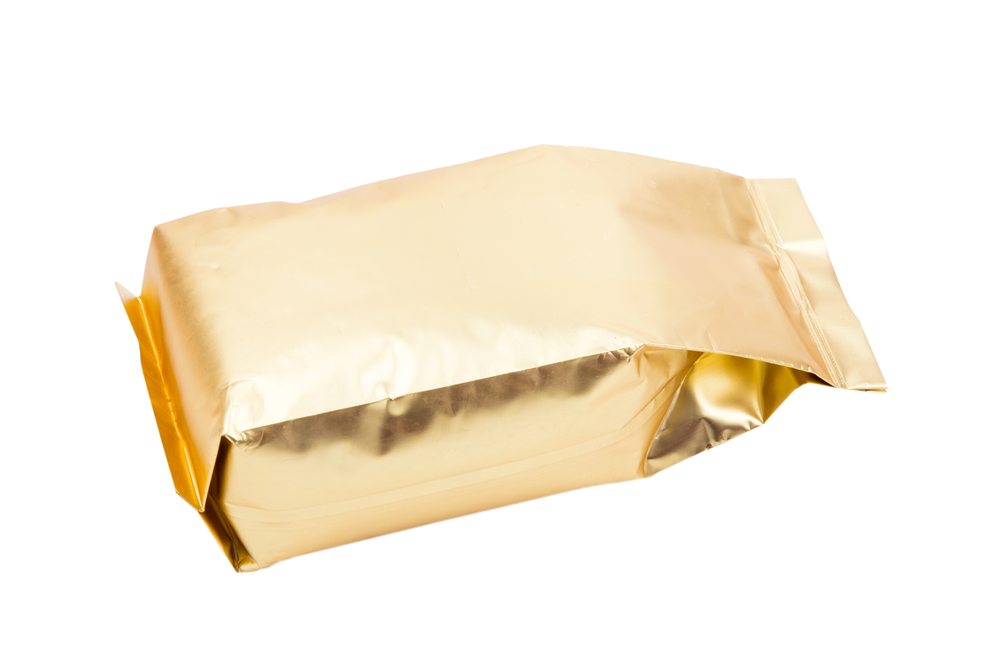 Existing sortation equipment at materials recovery facilities could potentially be used to create bales of flexible film packaging, a study found. And an industry group is targeting the material with a grant program.
Consulting and research firm Resource Recycling Systems (RRS) recently released the results of a project exploring flexible packaging sortation at materials recovery facilities (MRFs). The research, conducted late last year and earlier this year, was done as part of the Materials Recovery for the Future project, which is managed by The Foundation for Chemistry Research and Initiatives at the American Chemistry Council (ACC)
"With the completion of this research, we have established the first proof points towards our vision of being able to recycle flexible packaging," Jeff Wooster, global sustainability director for Dow Packaging and Specialty Plastics, stated in a press release. Dow, which manufactures flexible film packaging, was one of several partners supporting the study.
Meanwhile, the Closed Loop Foundation, the nonprofit arm of the Closed Loop Fund, announced two new grants aimed at improving downstream recycling of flexible films.
Flexible films often contain multiple layers of different materials or plastics, and they can be highly contaminated with food, making them difficult to mechanically recycle. Examples of flexible packaging include re-sealable food packages, pouches for soups and tuna, pet food bags and snack bags. The lightweight packaging choice is growing in popularity and is replacing more traditional types of packaging, such as rigid plastics and metal cans.
Creating bales of flexible films
In the project outlined in the recent report from RRS, researchers put flexible packaging into mixes of recyclable materials and ran them through existing single-stream lines at MRFs. Those lines included screens and optical sorters. They conducted a baseline test at IMS Recycling in San Diego, followed by two MRF tests at Emterra Environmental facilities in Surrey, British Columbia and Regina, Saskatchewan.
RRS worked to optimize sortation equipment to test the ability of recycling lines to generate bales of flexible packaging. In the first MRF test, researchers were able to create a bale with 28 percent flexible packaging. Most of the rest of the bale was made up of fiber, with a smaller amount of containers and assorted trash.
"One reason for the high contamination is that the optical sorting program was set to aggressively eject flexible plastic packaging, which brought fiber with it," according to the report.
In the second test, they used multiple optical sorter passes. They also reduced the aggressiveness of the air jet firing area, which decreased the amount of fiber that was mistakenly ejected when the air jets targeted flexible packaging. The result was a bale with 46 percent flexible packaging, which RRS described as an "encouraging trend."
RRS noted downstream challenges to recovering flexible packaging, even if existing MRF equipment is optimized to sort them. For example, much of the flexible plastic packaging stream isn't marketable to the existing film market because it's made up of multiple layers and resins.
Flexible film grants
The Closed Loop Foundation partnered with consumer products company SC Johnson to provide two innovation grants in the flexible film space. SC Johnson owns the Ziploc bags brand.
The money went to Zzyzx Polymers, a Pennsylvania reclaimer using advanced technology to recycle flexible packaging into marketable pellets, and Drought Diet Products, a California company that plans to use post-consumer films in irrigation piping. Both companies are driving end-market value for recycled films, according to the Closed Loop Foundation.