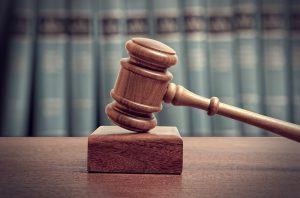 The Basel Action Network exports watchdog group and Canadian e-scrap company Electronic Recycling Association have ended their legal battle, shortly after a judge tossed out some of the processor's claims.
The parties signed an April 15 agreement to dismiss the lawsuit with prejudice, meaning the same claims can't be refiled later in court. Each side will bear its own legal costs.
In November, The Electronic Recycling Association of Alberta (ERA) first filed its lawsuit against Basel Action Network (BAN). The complaint was lodged in U.S. District Court for the Western District of Washington.
The legal action came after BAN issued a report in October accusing ERA of exporting scrap electronics to developing countries. The report was part of the advocacy group's e-Trash Transparency Project, which involves putting trackers inside scrap electronics, dropping them off for recycling, and tracking where they end up.
In its complaint, ERA accused BAN of defamation, tortious interference with a business relationship and false advertising. BAN asked the judge to throw out the allegations. On April 2, in a 15-page order, Judge Marsha J. Pechman dismissed some of the claims but let others survive. She wasn't providing a final decision on the truth of the allegations but was determining which claims were legally proper to proceed in the case.
In her order, Pechman threw out the claim that BAN defamed ERA as an organization, but she left intact the allegation that BAN defamed ERA founder Bojan Paduh personally. She left intact the claim that BAN interfered with ERA's business relationships. Lastly, she dismissed the claim that BAN falsely advertised ERA's services, determining the false advertising allegation couldn't apply to BAN's report because it's not commercial speech.
On April 16, BAN issued a press release saying ERA "elected to drop their defamation lawsuit against Basel Action Network (BAN) and Executive Director, Jim Puckett, with prejudice and no other conditions." Puckett told E-Scrap News his legal defense was provided pro bono from the law firm Davis Wright Tremaine.
In an email to E-Scrap News, Paduh noted the dispute had been settled and released a statement.
Photo credit: Andrey Burmakin/Shutterstock

More stories about courts/lawsuits