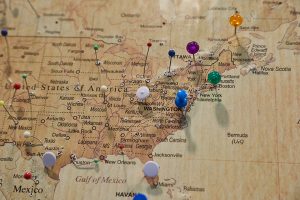 A handful of electronics processors have recently opened facilities or expanded existing plants. Here's a roundup of recent facility activity.
Growing in the Sunshine State
Sims Recycling Solutions, the e-scrap arm of Sims Metal Management, recently moved its Tampa, Fla. operation to a larger site in the same city.
The new location has more warehouse space and features tilt panel concrete walls to improve site security, improved electrical power to meet the company's secure shredding requirements, and testing and auditing lines to meet certain client needs.
"The new operational layout enables us to have a higher throughput, which will benefit clients – especially if they have projects that they are ready to expand," said Sean Magann, global vice president of sales and marketing, in a release.
In the new facility, shredding and mechanical recycling activities are separated from the refurbishment and ITAD segment. Still, everything is under one roof.
"This will reduce the burden on clients and improve logistics, as they will not need to segregate equipment prior to shipping," the company stated.
Year of company movement continues
ITAD company Wisetek has opened several facilities recently, growing from a single site a year ago to five locations.
The company operates processing facilities in Austin, Texas; Milford, Mass.; Sacramento, Calif.; and the Washington, D.C. area; and this month Wisetek opened its fifth location, sited in Winchester, Va.
The company plans to bring a workforce of 50 employees into the Virginia facility by the end of April. Wisetek is also planning to open two more U.S. sites this year, one in Colorado and another in California. The company processes 20,000 devices per day in its U.S. facilities and will grow this figure with the recent and planned additions.
Company officials point to a growing U.S. interest in secure and ethical ITAD services as a factor in the company's growth.
"Much of this is being driven by data centers restructuring toward co-location facilities, and with corporate consolidation," company President Christopher Scott said in a release.
Wisetek also operates in Ireland, the U.K., the United Arab Emirates and Thailand.
Texas addition
Smart Metals Recycling (SMR) will open a facility in Dallas in the coming months. The company, headquartered in Charlotte, N.C., says the facility will include ITAD and recycling services. The recycling plant will serve OEMs, enterprise companies and more.
In a release, Sena Yuret, the company's senior director of operations, said SMR has been "working hard over the past few years to expand our footprint, creating value for our customers and for our workforce."
The facility will open June 1. SMR currently operates five facilities across the country.
Photo credit: Peter Gudella/Shutterstock

More stories about processors