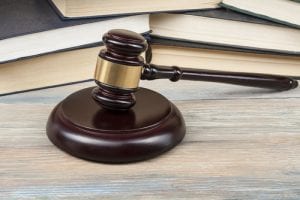 The owners of Seattle processor Total Reclaim have pleaded guilty to federal conspiracy crimes, marking the latest development in the fallout from the company's exports of LCD devices to Hong Kong.
Federal prosecutors on Nov. 14 charged Total Reclaim owners Craig Lorch and Jeff Zirkle with one count of conspiracy to commit fraud, alleging they deceived customers by misrepresenting how e-scrap was being handled.
Specifically, the company led customers to believe LCD monitors were being recycled domestically "and in accordance with responsible recycling practices," according to the charging document, which was filed in U.S. District Court for the Western District of Washington at Seattle.
But the company owners "concealed the fact that Total Reclaim intended to sell, and did sell, the LCD monitors to a third party for export to Hong Kong," where the devices were "dismantled in a manner that caused substantial risks to worker safety and the environment." According to prosecutors, Total Reclaim caused at least 8.3 million pounds of LCDs to be shipped to Hong Kong between 2008 and 2015.
In a statement to E-Scrap News, Lorch noted that the charge stems from actions the owners have publicly acknowledged.
"The conduct in question – exportation of flat screen monitors that Total Reclaim customers paid the company to process domestically according to specified handling standards – ceased immediately after discovery in December 2015," Lorch stated. "The company and its owners have subsequently cooperated fully with regulators in Washington and Oregon to resolve related administrative enforcement actions and have also cooperated fully with federal authorities in their investigation and will continue to do so."
Lorch and Zirkle appeared in court on Nov. 16. They pleaded guilty to one count each of conspiracy to commit wire fraud, a felony that's punishable by up to five years in prison. They are scheduled to be sentenced March 8, 2019. According to a Department of Justice release, Lorch and Zirkle have agreed to pay up to $1.1 million in restitution as part of the plea agreement.
The federal charge is the latest chapter in a saga that began in 2016, when the Basel Action Network (BAN), an industry watchdog group, released a report detailing the results of a yearlong investigation into the company's exporting practices.
After the report was released, Lorch immediately acknowledged the company had shipped the LCDs, in violation of the e-Stewards certification standard, which is administered by BAN. The company had its certification suspended by BAN for two years.
In a statement to E-Scrap News, BAN Executive Director Jim Puckett said his organization hopes the criminal charges "will send another strong message to the entire industry that unethical recycling has consequences."
"BAN discovered this fraud at Total Reclaim through the use of our GPS trackers as part of our e-Trash Transparency Project and passed the data to the state and federal governments," Puckett stated.
The Washington Department of Ecology levied a $444,000 fine against Total Reclaim shortly after the BAN report, alleging the devices the company sent to Hong Kong weren't disposed of safely. Total Reclaim appealed the fine.
Last year, Oregon regulators fined Total Reclaim more than $160,000 for allegedly violating hazardous waste laws by exporting the LCD devices with improper hazardous waste labeling. The company appealed that fine as well.
Washington regulators last year fined the company a second time, claiming the company's storage of LCD devices in Seattle constituted speculative accumulation. Total Reclaim appealed again.
Earlier this year, E-Scrap News reported on the company's efforts to rebound and focus on future growth.
Photo credit: Galyna Motizova/Shutterstock
More stories about courts/lawsuits