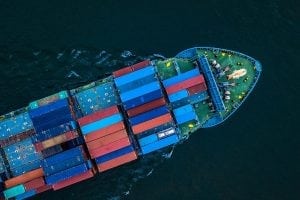 Thai government leaders have taken steps to permanently ban the import of hundreds of types of end-of-life electronics.
Two months after Thailand enacted an immediate prohibition on scrap electronics and plastics imports, the country's government has released its longer-term plans.
Thailand has experienced a massive increase in scrap material imports this year, particularly on the plastics side, after many exporters in other countries lost the ability to sell that material into China. When the Thai government took action to stem the influx in June, it also stated that the country would be looking at a long-term policy to permanently ban e-scrap and scrap plastics from import.
Now, that policy appears to be taking shape. The Nation, a Thai news outlet, last week reported on a meeting between a handful of regulatory agencies. According to the report, the agencies passed a resolution that will completely ban the import of 411 categories of e-scrap within the next two years.
The resolutions does make some exceptions, allowing the import of used telecommunications equipment and copy machines for repair and reuse.
Elsewhere in Asia, Taiwan and Vietnam, both of which have also experienced influxes of recyclables since China clamped down on imports under its National Sword policy, are looking to tighten up their scrap import restrictions.
Taiwan, which has taken a relatively unregulated approach to the scrap import markets, announced it will impose restrictions on imports of paper and plastics. Meanwhile, Vietnam is withholding import permits for paper and plastic recyclables.
Photo credit: Avigator Thailand/Shutterstock
More stories about exports