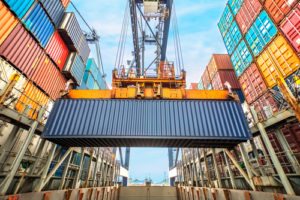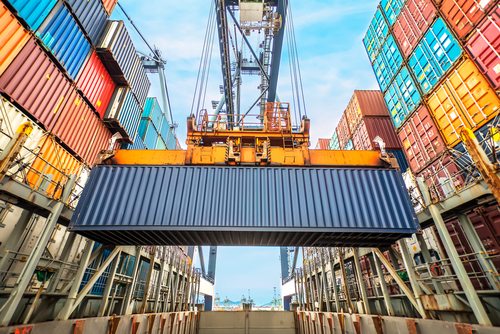 This story has been updated
A new waste management plan in the Netherlands has forced Jansen Recycling, a Dutch outlet for U.S. CRT glass, to discontinue accepting material from its suppliers.
The national government's plan, known as LAP3, went into effect Dec. 28 and prohibits the use of CRT glass in concrete products. Jansen, which has operations in both Dordrecht and Vlaardingen, had been receiving a steady stream of U.S. and European CRT glass to use it in concrete "Legioblocks."
The company has asked its suppliers in the U.S. and in Europe to temporarily suspend shipments of CRT glass, according to Marianne Kleingeld, who oversees sales at Jansen.
"Jansen Recycling will at all times ensure that the material will be processed and applied in a responsible manner," Kleingeld told E-Scrap News.
Kleingeld noted the company was actively discussing the matter with authorities in the Netherlands to better understand how LAP3 would be implemented. She also said Jansen is discussing the issue with its lawyers to identify "legal steps we can take."
News of the outlet no longer accepting U.S. material has quickly spread throughout the e-scrap industry. Sustainable Electronics Recycling International (SERI), the administrator of the R2 standard, issued a statement on the development. In addition, a spokesperson for the U.S. EPA told E-Scrap News the Dutch government plans to start turning away shipments of CRT glass bound for Jansen later this month.
The spokesperson did, however, confirm that the "use of processed CRT glass as aggregate in concrete that is applied or placed into the land is a type of recycling" under the U.S. Resource Conservation and Recovery Act.  According to the U.S. EPA website, the regulations "require the hazardous material to be bound into the new product (i.e., by inseparable means) and must meet hazardous waste treatment standards for each hazardous constituent present (e.g., lead, cadmium, chromium, etc.)."
Samca International, a Pittsford, N.Y.-based company, is currently the only U.S. firm permitted to export CRT glass to the Netherlands, according to the U.S. EPA website.
"For the time being we are not shipping any CRT tubes to Jansen," Samca's TT Srinivasan told E-Scrap News in an email. "I am confident that this will be resolved soon and we will restart the shipments to Jansen."
Data provided by Jansen's Kleingeld indicates the company had been receiving a modest amount of material from the U.S. in recent years. Jansen received 4,345 metric tons of CRT glass from the U.S. in 2016 and 7,499 metric tons in 2017.
All told, the company received 53,000 metric tons of glass in 2016 and 44,000 metric tons in 2017.
Kleingeld also noted the company has identified alternative management options for both leaded and nonleaded CRT glass. For the time being, Jansen is sending nonleaded glass to be used "as approved building material in, among others, the ceramic industry," while leaded glass will be used as a capping layer on a landfill.
She noted she expects U.S. companies will continue working with Jansen in the future.
This story has been updated to add clarification on U.S. EPA regulations for using recovered CRT glass in the production of concrete.
More stories about CRTs