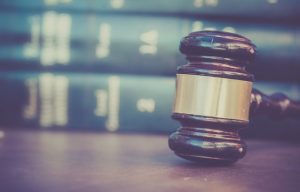 The owner of former CRT glass processor Global Environmental Services is set to go on trial later this month.
Facing one count of conspiracy and seven counts of hazardous waste management crimes, Kenny Gravitt is expected to appear in court on Jan. 22. An amended indictment was filed against Gravitt in October, after an earlier charging document was dismissed due to background errors.
The jury trial will be held in the United States District Court at Lexington, Ky. It will be overseen by Judge Karen K. Caldwell.
Gravitt has been allowed to return to his Texas home and is only allowed to travel for court-related appearances.
Global Environmental Services (GES) closed in 2015 after a news-making CRT burial scandal. At the time, a company representative admitted to the wrongdoing, which involved burying CRT glass at its Georgetown, Ky. headquarters.
The company was a prominent processor of CRT glass and formerly certified to both the R2 and e-Stewards standards. It held a significant processing contract with the state of Kentucky to handle IT equipment. After it closed, Wisconsin-headquartered Dynamic Recycling purchased its assets and provided service to former GES customers.
Gravitt declined to comment to E-Scrap News. His attorneys did not respond to a request for comment on his behalf. Prosecutors also did not respond to requests for comment.
More stories about courts/lawsuits