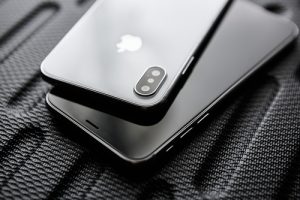 Two recent teardowns dug into the guts of Apple's latest device, yielding insights on repairability and the estimated cost of the phone's components.
Device repair hub iFixit conducted a teardown of the phone and gave it a 6 out of 10 on the repairability scale (10 denotes easiest to repair).
It got good marks for ease of display and battery replacement. But it was dinged for the way "fussy cables tie unrelated components together into complex assemblies" and the fact that it has glass on its rear side, doubling the likelihood of drop damage.
In addition, if the rear glass breaks, every component of the entire chassis must be removed and replaced during repair, according to iFixit.
A different teardown was conducted by markets research company IHS Markit, which examined the internal components to estimate Apple's costs to manufacture the product.
The IHS teardown determined the phone, which is selling at a starting price of $999, is made of components valued at about $370. About $110 of the cost comes from the display module and related touch sensors, according to IHS Markit.
More stories about mobile devices