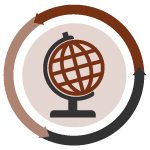 Indian authorities find manufacturers are failing to meet extended producer responsibility requirements, and authorized recycling companies in the U.K. create a new forum to communicate with public agencies.
India: Regulators have told nearly 225 manufacturers of electronics that they're failing to meet the requirements of the country's e-scrap management laws, according to The Hindu. The Central Pollution Control Board said they're not complying with extended producer responsibility requirements that have been in effect since May.
Nigeria: Informal electronics recycling operations in the city of Ibadan are polluting nearby soils with lead and copper, a recent study found. According to the Nigerian Tribune, researchers recommend the government impose regulations to ensure proper recycling and clean up polluted soils.
U.K.: Electronics and electrical appliance recycling companies have formed a forum to give them a unified voice when communicating with enforcement agencies and the government. Resource Efficient Business reports that authorized recycling facilities, which manage 80 percent of the volume in the U.K., will work informally and meet every two months. The article does not note whether the group has a formal name.