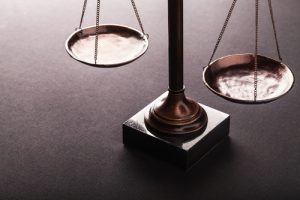 Stakeholders have come to settlements in lawsuits over an explosion caused by batteries from used electronics in North Carolina.
In July 2016, a four-alarm fire at a Wilson Trucking shipping center in Charlotte, N.C. sent six employees to the hospital and caused substantial damage. Wilson Trucking said in court papers it was caused by batteries that ignited, because they had been improperly packed.
Early this year, Wilson Trucking sued e-scrap companies Imaan International and Global Electronic Recycling (GER) and logistics provider Echo Global Logistics. According to the lawsuit, GER shipped used batteries to Imaan, which hired Echo to oversee their transportation to a recycling facility in Georgia. Echo hired Wilson to haul the batteries.
The batteries, which totaled 4,500 pounds, ignited when they were sitting in a trailer at a Wilson Trucking facility.
This year, multiple lawsuits have been filed involving various parties: Echo Global Logistics, GER, Imaan International, Wilson Trucking, Nautilus Insurance Co., Frederick A. Heyward, Kevin B. Hill and David R. Mulhern. Heyward, Hill and Mulhern were employees of Wilson Trucking who were burned in incident.
Some of the parties recently put their legal actions on hold while they negotiate potential settlements. Court documents show some have reached deals to end their legal fighting. Specifically, the three individuals injured in the fire have reached confidential agreements to settle their cases with Echo, GER and Imaan. Additionally, Wilson Trucking has reached a settlement with GER and Imaan, but the litigation will continue between Wilson and Echo.
The court has yet to approve the settlements.
Nautilus sold an insurance policy to Imaan, but it's claiming the policy doesn't cover what happened and it has no duty to defend any parties or pay out. Its litigation is ongoing.
More stories about courts/lawsuits