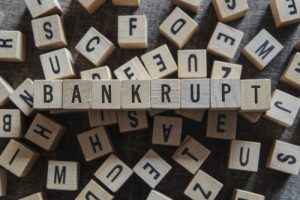 Illinois-based PC Rebuilders & Recyclers (PCRR) has filed for Chapter 7 bankruptcy, indicating it plans to sell off its assets to pay creditors.
The company has less than $50,000 in assets and its liabilities total between $1 million and $10 million, according to the June 11 filing in the United States Bankruptcy Court for the Northern District of Illinois.
Specific amounts owed to each creditor have not yet been detailed in court filings, but the bankruptcy petition lists 70 creditors, including e-scrap companies Arcoa, Cohen Electronics Recycling and ERI. A meeting of creditors is scheduled for July 13 in Chicago.
PCRR, a Chicago-based recycling and refurbishment outlet founded 17 years ago by Willie Cade, specialized in device repair and previously put on the annual Electronics Reuse Conference, which Cade started in 2003.
Cade is a well-known leader in the electronics recycling and refurbishment industry. He was involved in developing the R2 certification standard, has co-chaired a Basel Convention committee and has testified before Congress on e-scrap issues. He also founded the International Computer Refurbisher Summit, has been involved with the Institute of Scrap Recycling Industries' Reuse and Refurbishment Committee and is a frequent speaker at the E-Scrap conference.
Cade, who serves as CEO of PCRR, declined to comment for this story.
The bankruptcy comes shortly after former PCRR President Sarah Cade and Mike Cheslock, formerly of DestructData, launched a new consulting company that is taking over management of the Electronics Reuse Conference. Sarah Cade is Willie Cade's daughter.
In a statement to E-Scrap News, Sarah Cade said the conference would continue and grow under management by the new company, called E-Reuse Services (ERS). She added that the new company was saddened to learn of PCRR's bankruptcy.
"PCRR and Willie Cade have contributed so much to this industry over the past 17 years," Sarah Cade said. "They have employed over 300 ex-offenders, refurbished over 150,000 devices and were part of countless efforts to advance the industry. ERS honors what they contributed to our community and hopes to be able to support others in continuing to strengthen our goal of rescuing reusable technology."
PCRR voluntarily filed for Chapter 7 bankruptcy, which indicates the plan is to liquidate assets to pay creditors rather than craft a debt-repayment plan. No money will be left over to pay unsecured creditors, according to the filing.
In February, OmniSource Electronics Recycling filed suit against PCRR. OmniSource claims it sold and shipped thousands of used electronics to PCRR for recycling or refurbishment but wasn't paid the $190,000 it is owed. OmniSource is listed as a creditor in the suit.
PCRR, responding to the lawsuit, said the electronics it received were of poor quality.
"The computers and electronics, especially the grade, quality and cosmetics and appearance of the computers and electronics, were deficient and defective and not what OER promised and was required to provide," a PCRR attorney wrote in a filing.
As of Wednesday, PCRR's website was down. A call to the company elicited a message explaining the business permanently closed its doors June 9.
More stories about courts/lawsuits