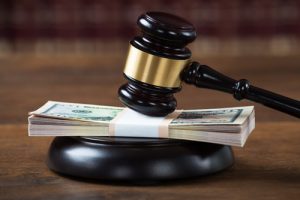 The owners of Dollar General stores will pay more than $1 million to settle charges that the company sent scrap electronics, batteries and other materials to landfills not permitted to receive them.
Tennessee-based Dolgen California and its subsidiaries, which own Dollar General retail stores and a distribution center in California, agreed to end the lawsuit filed by 32 state district attorneys.
On April 11, prosecutors from around the state filed a lawsuit claiming Dolgen California unlawfully handled and disposed of e-scrap, auto fluids, alkaline batteries, aerosol cans, expired over-the-counter medications and other toxic, ignitable and corrosive wastes over a five-year period, according to a press release. The lawsuit was filed after district attorney staff and environmental regulators conducted a series of undercover garbage bin inspections and found the company's stores and its distribution center were sending materials to landfills that weren't permitted to receive them.
"The terms of this settlement will require these companies to improve the training of their staff and the monitoring and management of their hazardous waste," stated Jeff Reisig, district attorney for Yolo County, a Sacramento-area jurisdiction.
Under the settlement, which was approved by a judge on April 13, the company must pay $500,000 in civil penalties, $375,000 to reimburse costs of the investigation and $112,000 to fund environmental projects. It will also spend $138,000 on its own hazardous waste minimization and compliance projects.