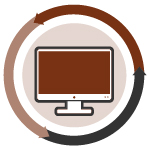 Updates to the R2 standard continue to be developed, and a large e-scrap processing facility is under construction in South Australia.
R2 revisions: Work is continuing on an update to the e-scrap processor certification managed by Sustainable Electronics Recycling International (SERI). The group announced last week that its Technical Advisory Committee agreed on a number of points to include in an R2 standard update, a draft of which is expected late this year.
Unique end use: Nearly 3,000 electronics collection centers in Japan will fuel the effort to use e-scrap metals in the Olympic medals at the Tokyo 2020 Summer Olympics. According to Olympics media outlet InsideTheGames.biz, organizers are particularly interested in smartphones, digital cameras, handheld games and laptop computers and will continue the collection for the next two years or until roughly 8.8 tons is collected.
Familiar story: Few have escaped the shifting market realities of e-scrap processing, and Wisconsin is no exception. In an in-depth profile, the Portage Daily Register takes a look at how rising costs and inconvenient collection mechanisms have led to improper disposal of old electronics, including CRT devices, around the state.
Scrap down under: A mining and smelting company is upgrading its Port Pirie, Australia facility to process e-scrap materials. According to a government press release, Nyrstar's upgraded South Australia plant will become the largest domestic processing facility for electronics, including CRT TVs and monitors, circuit boards, mobile devices, batteries and more.