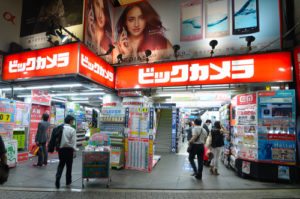 E-scrap generation grew 63 percent in east and Southeast Asian countries in five years, a comprehensive study has found. Some nations are ill-equipped to handle that increase.
Why the substantial rise e-scrap volumes? "Regional E-waste Monitor: East and Southeast Asia," authored by researchers at United Nations University, found that the biggest contributor is simply more electronics being produced and more people using those products. Asian consumers bought nearly half of all electrical and electronic equipment produced worldwide in 2012 (29.42 million tons out of a total 62.35 million tons).
At the same time, products continue to have shorter and shorter durations of first use, leading to increased scrap generation. China, which in 2011 became the world's largest consumer of computers, cellphones and TVs, more than doubled its e-scrap generation during the 2011-15 period. In 2015, it generated up to 7.3 million tons.
The report analyzed Cambodia, China, Hong Kong, Indonesia, Japan, Malaysia, the Philippines, Singapore, South Korea, Taiwan, Thailand and Vietnam.
Driven by technology
Per capita, Asian consumers don't generate as much as their counterparts in the Americas: North and South America generated 26.9 pounds per capita in 2014, more than three times that of Asia's 8.2 pounds per capita.
But beneath those figures researchers noted a substantial difference: recovery infrastructure. Although the report acknowledges "the rising volumes of e-waste have also resulted in a rapidly-growing recycling industry," it also points out some substantial barriers to effective electronics recovery in Asia.
Collection can be inconvenient, given a lack of suitable facilities, and the costs can dissuade waste generators from going that route. In many countries, there's also an absence of incentives and effective legislation requiring those steps, researchers found.
One of the largest barriers is in collection, which can become the "weakest link" in the recycling process, according to the report. The countries employ all sorts of collection mechanisms, whether organized by the government or private entities.
"By and large, while post-industrialised countries rely on existing waste management infrastructure from municipal authorities and strong logistic networks, developing countries rely on door-to-door collection by informal sector collectors," the study says.
Meanwhile, recovery that does take place is often through what the report identifies as "informal recyclers." Some of these are unlicensed operations unaware of safety protocols and the hazards associated with recycling processes. The report cites open burning and the use of acid baths as two of the more hazardous informal recycling procedures, both for the processors and the environment.
Experts are apprehensive, given the huge increase in e-scrap volumes mixed with improper disposal, low recovery rates and expectation that the trends will continue.
"For many countries that already lack infrastructure for environmentally sound e-waste management, the increasing volumes are a cause for concern," Ruediger Kuehr, a co-author of the report, said in a statement. "Increasing the burden on existing waste collection and treatment systems results in flows towards environmentally unsound recycling and disposal."
Legislation is key
Despite the ominous figures for the region as a whole, the report singles out Japan, South Korea and Taiwan for their efforts toward e-scrap recovery.
The three received the highest praise as countries with advanced recovery systems. Despite having a high rate of per-capita e-scrap generation, they each have strong recycling infrastructure and enforcement. The report attributes this largely to legislation that's been on the books since the late 1990s.
Taiwan, for instance, has 12 appliance recycling plants, 17 IT equipment-recycling facilities and six fluorescent lamp recycling centers. These were created after the Waste Disposal Act was signed in 1998. Since their opening, a once-dominant informal recycling sector has diminished, "with only a few recyclers operating outside the scheme," the report said.
Japan, in particular, was highlighted as a role model. It's home to some of the largest manufacturers of EEE products but was also an early leader in implementing policies such as extended producer responsibility (EPR) laws. EPR laws make manufacturers responsible for the end-of-life management of the products they sell.
"As a result, there is a strong legal framework backed up by an advanced collection and take-back system and processing infrastructure," according to the report.
Deepali Sinha-Khetriwal, co-author of the study, told E-Scrap News that this might be the most significant finding from the report for U.S. recycling companies. She noted that more and more countries, including developing nations, are implementing systems that channel e-scrap materials to formal recycling processors. EPR and other programs that tack recycling fees onto prices at the point of sale are key to this process.
"This has provided the recycling industry the supply assurance to invest and scale, knowing that there is legislation backing the e-waste management system, particularly by making producers — the likes of Dell, HP, Samsung, Whirlpool, etc. — responsible to ensure that end-of-life products are properly recycled," Sinha-Khetriwal said.
Other countries have varying degrees of legal requirements that cover e-scrap, but even those that do often run into problems with enforcement.
The report's authors, Shunichi Honda, Sinha-Khetriwal and Kuehr, noted that until now, "a comprehensive overview and analysis of the e-waste situation in the region" has been lacking.
They said the report is intended to help "all stakeholders, including policy makers, regulators, academic researchers, industry and business representatives, entrepreneurs, local community waste managers, campaigners and non-governmental organizations" in the effort to manage e-scrap in the region.