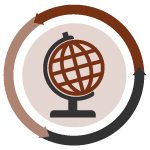 China could hold enormous device-refurb opportunities, and BAN pushes for policy changes in South America.
Money on the Mainland: "It's virtually an untapped market." That's how Kerry Chen, an electronics refurbishment entrepreneur in China, describes the smartphone resale possibilities in the world's most populous nation. Chen and his Shanghai-based company are profiled in a recent post on Bloomberg Technology.
Campaign in Chile: The Basel Action Network, creator of the e-Stewards electronics recycling and reuse standard, is working alongside two other organizations to put pressure on the Chilean government to shift language in a regulation proposal currently being considered in the country. The groups say the regulation could have dangerous repercussions when it comes to the way Chile handles old electronics and other forms of hazardous waste.
Device doldrums: As holiday excitement gives way to the reality that gifts from years past now must be stowed away or disposed of, a writer for the BBC has offered up a commentary on the lack of repairability and recyclability inherent in many modern electronics.