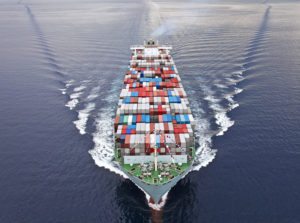 Basel Action Network's e-Trash Transparency report had the potential to produce positive results and spur constructive changes within electronics recycling, but instead it risks alienating large sections of the global industry.
We all need strong, vocal advocates for proper handling and disposition of electronics, worldwide. Just as a person wanting to live waste-free encourages those around them to minimize their own environmental impact, BAN has widened the bell curve of responsibility, to the benefit of our entire industry.
Faulty research methodology
The flaw within the group's series of reports is the misapplication of the scientific method for evaluating results and subsequent manner in which results are presented and used. Without a clearly defined presentation on the study's structure, we don't know if the material has been appropriately handled throughout its industry journey – how often did the GPS units register, were they deployed simultaneously, how often were they checked, how long did the time study run, were participants selected at random? Any one of those factors could invalidate a significant portion of the study results.
Merely impregnating devices with foreign objects does not provide detailed information about end-of-life disposition, nor does it result in reliable scientific evidence concerning the journey devices take though the industry.
For example, consider a known working printer impregnated and moved responsibly to a certified end-of-life option, only then to be discovered to have issues related to a GPS device. Multiple handlers could touch this device, in compliance with multiple certification standards, only for it to arrive at a certified shred location and potentially cause a quality, environmental, health and safety (QEH&S) violation if the GPS is not removed or discovered prior to being shredded. The very real threat to worker safety through this process should have been addressed by a cross-functional industry working group representing multiple certification standards prior to implementation.
To be blunt: If BAN thought a recycler was a concern, then that recycler received one or more impregnated devices, rendering the study incapable of producing results other than that which was desired to promote BAN or substantiate a hypothesis about the handling of electronic devices. Not releasing the report's full data and evolution of all impregnated devices for industry evaluation through a cooperative arrangement between leading certification standards has led many in the industry to question the validity of the results and subsequent interpretation of the facts.
The facts of the study should have been used to reach a conclusion that advances the entire industry, not simply the promotion of BAN's e-Stewards certification. We have been presented with incomplete information designed to support one certification and simultaneously push for the exclusion of export as a reliable option for the economic, sustainable and socially responsible method for the handling of electronic scrap.
Exports are essential, not evil
Another important aspect of this discussion is the fact the BAN report is being used to say the export handling of any product is irresponsible, but that is an irresponsible statement. Where would the U.S. be without export commerce? Imagine the Great Salt Lake covered in electronics nine feet deep each year. That is the volume of material we are talking about and that volume is growing annually. Export is vital to our industry.
We would all like to see investment in domestic capability and handling; however, how realistic is that in the near term? With many factors at play like the cost of equipment, labor, legal and public support, how long could our industry sustain this type of model before the introduction of federal regulatory involvement?
This report should be used to expand or improve our global handling of electronic material. BAN's stance concerning the non-export of electronics is unfeasible, given our nation's need for domestic and international processing. The solution isn't to stop all export; the solution is to work together as an industry to develop solutions and capacity for handling all viable goods produced, through reuse, right to repair, domestic and international reclamation on a global scale.
In summary, BAN's e-Trash Transparency reports are neither objective nor transparent and, sadly, appear to be a self-promoting ploy for self-gain. I am disappointed that BAN, a recognized resource for change and awareness in our industry, was unwilling to equal the same standard of transparency it requires of others.
Attacking the efforts and achievements of those who paved the way for the electronics recycling industry with the same vigor reserved for the few unscrupulous operators, when the number of compliant operators continues its meteoric rise, is to historically negate the positive intent by which most organizations conduct themselves.
Frankly, I think our industry expects and deserves better.
Steven Elmore is the senior program manager for CyclePoint at SourceAmerica He can be contacted at selmore@cyclepointus.org.
The views and opinions expressed are those of the author and do not imply endorsement by Resource Recycling, Inc. If you have a subject you wish to cover in a future Op-Ed, please send a short proposal to news@resource-recycling.com for consideration.