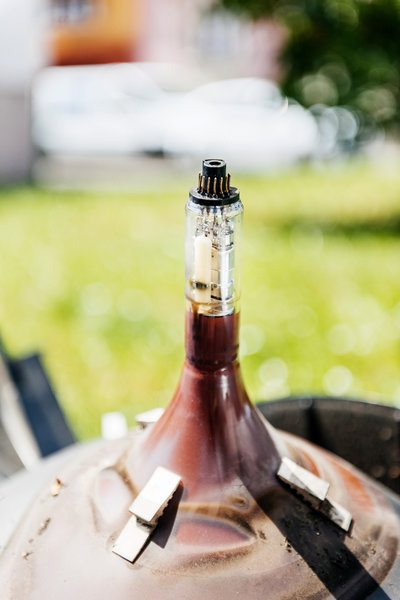 Companies participating in California's e-scrap program have been frequently resorting to CRT glass disposal in 2016, and that trend is likely to continue as question marks swirl around the status of a glass-to-glass recycling operation in India.
Since Jan. 1, roughly 50 percent of the 43.38 million pounds of CRT glass handled under California's program have gone directly to disposal sites, according to state records obtained by E-Scrap News. Of the 21.8 million pounds of CRT glass that have been disposed of in 2016, 18.3 million pounds have gone to hazardous waste disposal and 3.5 million pounds have been sent to solid waste disposal sites.
"I believe that California companies are choosing disposal as a downstream option simply because of a lack of recycling opportunities based on or due to the nature of California law," said Jeff Hunts, who manages the state program for the California Department of Resources Recycling and Recovery (CalRecycle).
And the CRT squeeze on recycling operations seems set to become tighter.
E-Scrap News has learned California operators are struggling to ship glass overseas to India-based Videocon, the world's lone CRT manufacturer still recycling U.S. CRT glass. The trio of companies in California and Mexico that creates the export infrastructure to move glass to Videocon recently stopped accepting CRT glass from California due to concerns about Videocon's demand for the material.
Letter to CalRecycle
In a letter sent Aug. 31 to CalRecycle, a leader at Cali Resources warned of "another coming suspension" at Videocon's glass-to-glass recycling operation in Bharuch, India. Cali Resources works in concert with Mexico's Technologies Displays Mexicana (TDM) and Glassico to ship glass to Videocon.
"We have become concerned with the reliability of Videocon as a downstream recycling partner for CRT material," Carlos Kelvin, the president of Cali Resources, wrote. "They will be processing the material we have accepted, and that which is in transit, but beyond that, we cannot guarantee that they will accept additional material."
Kelvin stated that Cali Resources, TDM and Glassico "will not be accepting California material again unless and until we have an ironclad agreement from Videocon that it will process material we accept, and that we will have adequate warning of any future slowdowns or suspensions."
Kelvin declined to comment further on his remarks. "What I sent to the state on Aug. 31, I stand by," he told E-Scrap News.
Videocon's Albino Bessa told E-Scrap News, however, no suspension has occurred. "The demand for cullet may have reduced, but it is a matter of inventory management at the glass plant in India," Bessa said.
Videocon closed for several months last year due to maintenance issues before reopening in late February.
Regulations push toward 'environmentally sound disposal'
The Videocon development could leave many recycling companies in search of reliable downstream outlets.
According to CalRecycle's Hunts, laws and regulations in California currently require companies to dispose of CRT glass as a hazardous waste unless it is being recycled by a primary or secondary lead smelter or used in new CRT manufacturing.
While recycling companies in California have sent about 1 million pounds of CRT glass to two smelters in 2016 – Missouri-based Doe Run and Glencore in Canada – Hunts noted "smelting only has so much capacity."
He added, "The regulatory sentiment in California, given the current conditions, has been that environmentally sound disposal is the most feasible pathway."
At present, a bill that would open up recycling opportunities for panel glass is currently awaiting the signature of California Gov. Jerry Brown. Hunts said he thinks that could help companies hoping to avoid sending glass to disposal.
He also noted recycling companies in California could explore the possibility of gaining approval for additional recycling outlets beyond smelters and CRT manufacturing by sending funnel glass as an "excluded recyclable material" for use in new products. To date, no company has gained approval, however.
Meanwhile, CalRecycle recently moved to reauthorize the use of hazardous waste disposal sites to ensure disposal remains an option for California recycling companies. "The choices made by California recyclers will be a combination of cost, compliance with applicable rules and available recycling or disposal options," Hunts said.