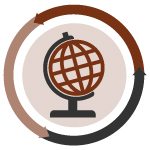 Malaysia is slated to usher in technology for e-scrap and white goods recycling, and an island nation explores the possibility of a consumer fee to fund electronics recovery.
Malaysia: The Southeast Asian country of 30 million people is slated to receive an automated processing system for e-scrap and white goods recycling, according to The New Straits Times. Local company Shan Poornam Metals signed an agreement with Germany-based Andritz MeWa to obtain the system, which is capable of recycling 100,000 metric tons of material per year.
India: A state in India will aggressively implement e-scrap recycling regulations, which include a deposit system on electronics. The Telegraph reports the Odisha State Pollution Control Board, which operates in the east part of the country, will enact rules announced earlier this year.
Mauritius: This Indian Ocean island nation, which generates 25,000 metric tons of e-scrap per year, is considering a fee on electronics to help subsidize recycling. A feature in Le Defi (a French language paper) explores how e-scrap is managed by local one company involved in manufacturing, importing, distribution, contracting and e-scrap management.