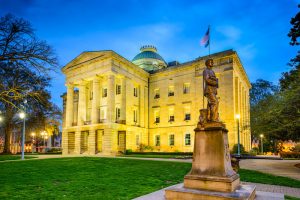 A bill axing North Carolina's electronics recycling law has hit a stumbling block.
After passing the state Senate earlier this month, House Bill 169 this week failed to gain the approval of House members, state records show.
The omnibus legislation, which tackles a wide range of regulatory reform issues, eliminates the state's electronics recycling program and landfill ban on select devices. It has been opposed by recycling advocates as well as the North Carolina chapter of the Sierra Club.
HB 169 is now headed to a conference committee for further discussion over the summer. The e-scrap program is one of many controversial issues the bill addresses.
Language affecting electronics recycling was added to the legislation by the Senate. The revised bill must be approved by lawmakers in the House before it can head to the desk of the governor.