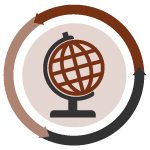 Bloomberg takes readers on a tour of the Chinese town of Guiyu as it looks to formalize electronics recycling, and flooding in parts of India has complicated e-scrap efforts.
Amazon is urging its customers in the U.K. to immediately recycle any "hoverboards" they purchased from the site, saying they will be refunded within days. The request comes after government officials seized thousands of imported self-balancing scooters they deemed to be at risk of exploding or catching fire, according to thenextweb.com.
Buildings in Guiyu, China that once housed polluting, informal e-scrap recycling operations are now boarded up, and some of those operations have moved to a new industrial park. That's according to Bloomberg BNA, which accompanied Jim Puckett from Basel Action Network and Lai Yun of Greenpeace on a tour of the notorious e-scrap destination.
Extreme flooding in the Indian city of Chennai has complicated efforts to ensure proper recycling of e-scrap, The Hindu reports. Of the estimated 100-plus tons of e-scrap washed into the streets, most is being thrown away or collected by unauthorized recycling operations.